Printed by https://bautzen-kamenz.city-map.de/city/db/121302011001/elstra-2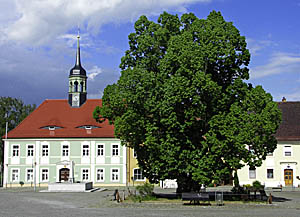 Image Copyright: Peter Hennig
Elstra (Sorb. Halštrow) is a small town 6,5 km south-east Kamenz inthe SaxonOberlausitz.
Well worth seeing in the town is the historical, listed market ensemble with the, probably rebuilt after a fire in 1717, Town Hall, the postal column from 1725, the reconstructed fountain and the giant over 400 year old lime-tree.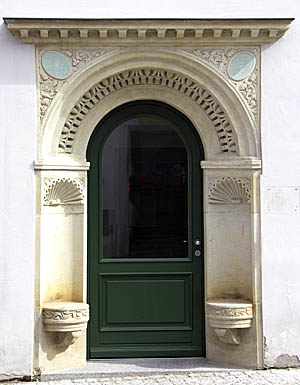 Image Copyright: Peter Hennig
A very pretty preserved renaissance monument of art is the entrance portal at the Pfarrgasse Nr. 59.

Also worth a visit is the baroque church St. Michaelis.

South of the city, near the villageRauschwitz originated the "Schwarze Elster", a river, which gives the town its name.